Review Process
Apply for Funding
Review process:
Projects are reviewed in a 3-stage process:
1
Expressions of interest are assessed against set criteria, including target novelty and the strength of the evidence linking the target to the psychiatric condition of interest. Those which meet the criteria are invited to attend a meeting with the Consortium Members.
2
Applicants are invited to discuss their ideas with the prospective Funding Partners. During this time the Partners will offer advice to help shape the proposal. Applicants may be asked to submit a full application, taking into account any feedback received.
3
Full applications are considered for their scientific, legal, intellectual property, and commercial aspects. If successful, applications will move to the 'Project Development' phase to generate a robust and detailed experimental project plan and budget. 
Project development
 Applications that receive interest from the Consortium Members are progressed for project development in collaboration with one of our Partner Organisations. This is an iterative and fully collaborative process between the applicant(s), MDC and Consortium Members, capitalising on their drug discovery and development expertise to generate a robust and detailed experimental and project plan.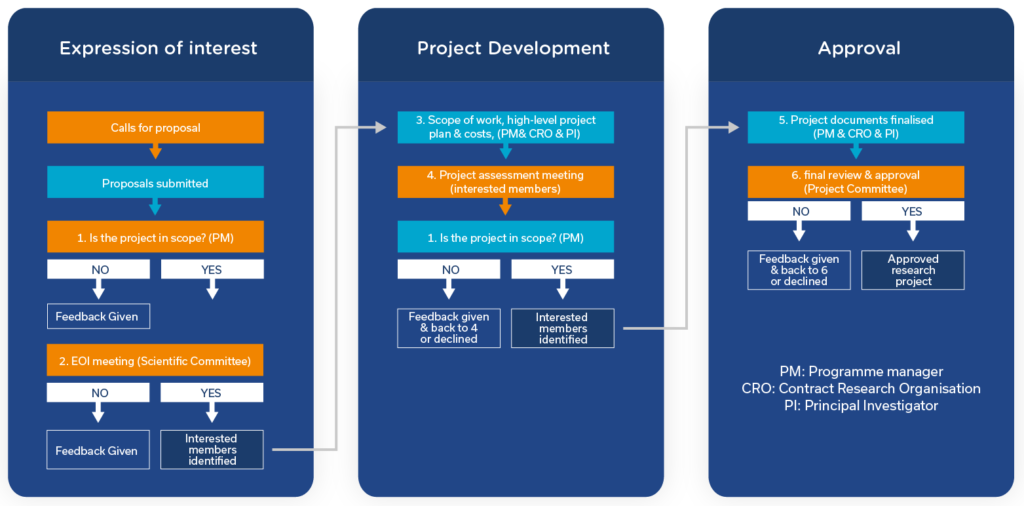 This process is outlined in further detail in our webinar